Lovely scented roses used by myself, bought more for gift for friends.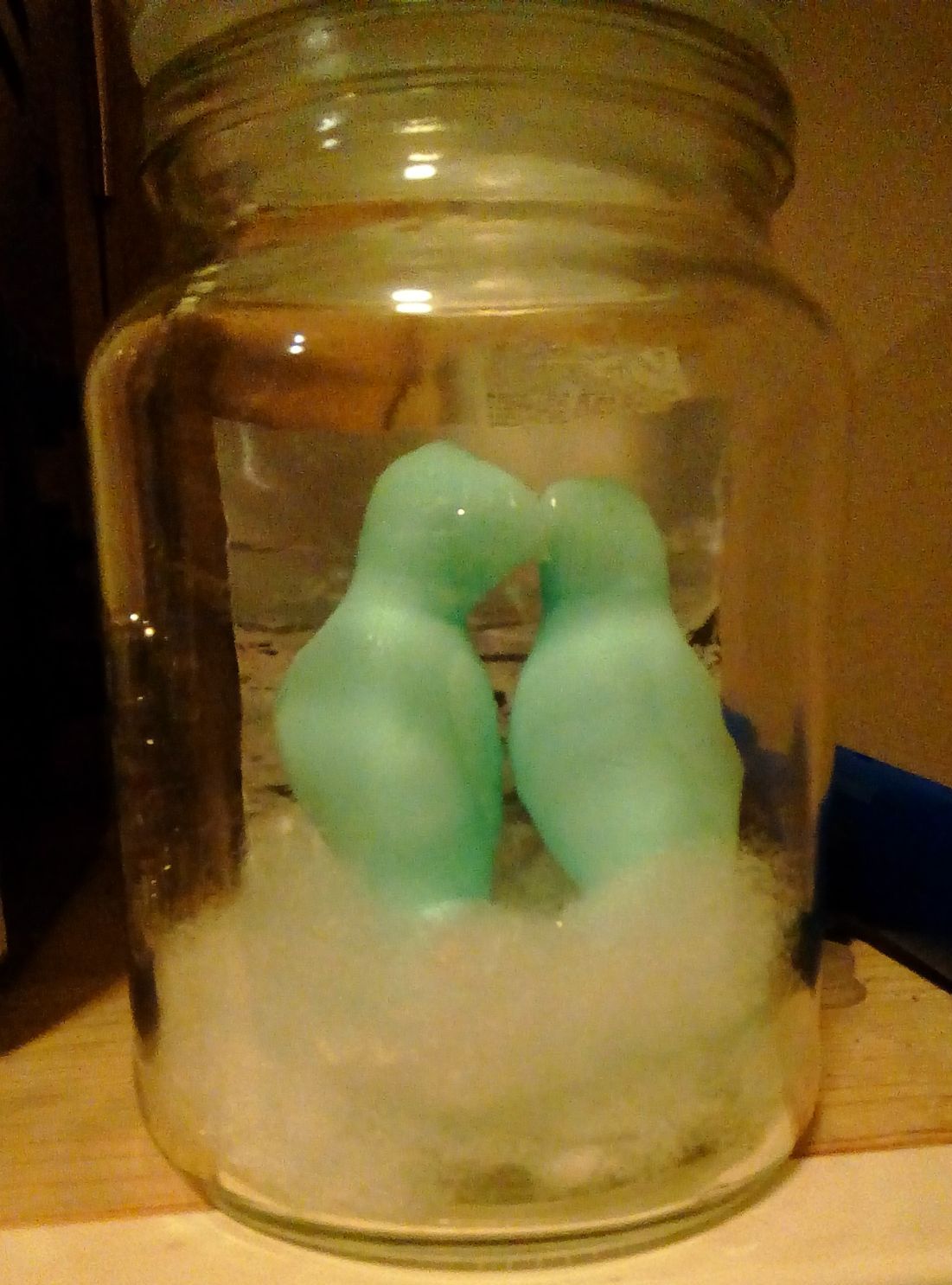 An individual specially commissioned gift.
Please contact me using the email form for further details.
Jar of puffins in snow with a wintry background - I would like you to know -
I was delighted to recieve this surprise gift with puffins in a jar, as well as being in my favourite colour, leaving the jar open, you get a Fresh linen fragrance.
Thank you & my family as I really love & appreciate the thoughtfulness gone into making my totally unique gift.
a Very pleased mum.
Special keepsake for new baby